Connectivity-as-a-Service (CaaS)
We take the work out of network management
Tiviti lets you buy and consume business connectivity just like a utility. That means fast, reliable and secure connectivity, without all the hassle of managing networks.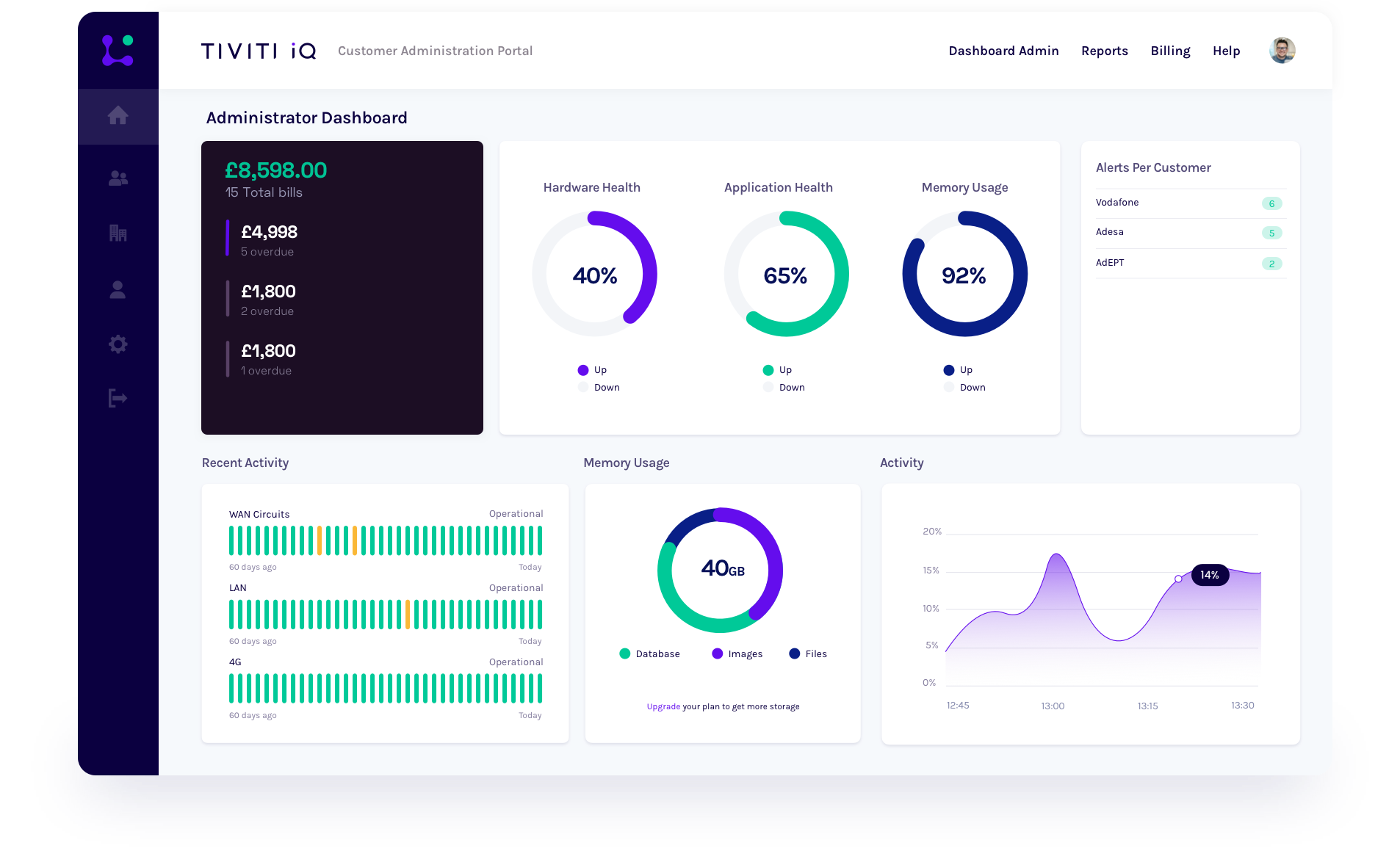 Why tiviti
End-to-end network management
The UK's first Connectivity-as-a-Service (CaaS) solution
Managed Services
End User
WLAN
Wireless Access Point
LAN
Local Area Network
WAN
Wide Area Network
Security
Network Securty
Internet
Direct Internet or Centralised Access
Public &
Private Cloud
Applications
& Content
Data Centre
Customer portal (self-service)
Here's what you get with Tiviti
Your connectivity powered by our core network
Users across the UK rely on our core network
Public & private sector companies rely on our core network
Channel partners and systems integrators rely on our core network

Tiviti is powered by Convergence Group - a leading UK telecoms aggregator and managed network provider. Convergence Group was founded in 2004, employs more than 120 people and holds a number of accreditations including ISO27001, HSCN, PSN, Cyber Essentials & CAS-T.
As well as the overall cost saving, being able to treat our connectivity as a utility, and fund this service through OPEX without any upfront payment, was a really compelling proposition.
Kevin Nugent
Head of IT, Adesa
Find out how much you can save with Tiviti
Tiviti can dramatically reduce the cost of network ownership. Just add your number of users, buildings and floors into our CaaS Calculator to see a typical monthly bill.